Top 10 affordable safaris in east Africa
Affordable is a relative term when it comes to African safaris but here are 10 – across Tanzania, Uganda, Rwanda, Ethiopia and Kenya – that offer great game-viewing without the super-high price tag
These safari options do not include flights to the region but rather suggest a range of trips that are possible once you get to east Africa. Most start from the Kenyan capital Nairobi but also from Kampala in Uganda, Kigali in Rwanda and Addis Ababa in Ethiopia. Operators in the region generally quote prices in US dollars, although some will accept other currencies. Many do not list details and prices of all possible itineraries on their websites but the options below have been carefully selected to maximise experience and minimise cost. Prices quoted are generally the lowest that the operator offers for that particular trip but they – and the itineraries – have been confirmed with each operator directly.
Three-day super-budget safari in the Maasai Mara, Kenya
With park fees, transport and accommodation, Maasai Mara safaris can quickly add up to US $300 a day. Many of the budget options are very rough and ready, but this safari sacrifices some comfort – getting there means up to five hours on the road from Nairobi in a safari-style van as opposed to a 40-minute flight – but you still get nearly two full days in the reserve and the chance to observe wildlife including lions, elephants, cheetah, wildebeest, antelope and many other species. During the great migration (expected between July and October this year) wildebeest herds cross from the Serengeti into the Mara and make several high-risk river crossings. The simple camp with platform tents is near one of the gates to the Mara, the food – such as sausage and beans – is no-nonsense but included in the price and plentiful, and Kenya's famous Tusker beer can be purchased separately. Add on a night's stay at a guesthouse in Nakuru town and a game drive in the beautiful Lake Nakuru national park, famous for its flamingos but where many other animals can be seen, for an extra $130.
• +254 733 764 667, bigtimesafaris.co.ke. $330pp, including transport by road from Nairobi, two nights full-board accommodation (Miti Mingi eco-camp), park fees for two days and four game drives
Track gorillas in Uganda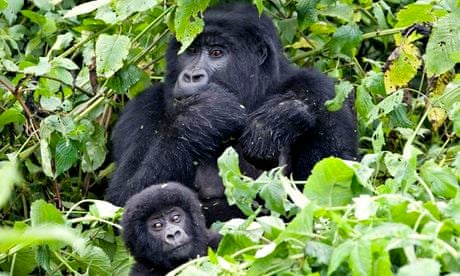 Normally it's painfully expensive to go on a gorilla safari due to the high cost of permits (usually $600) but during the low season (April-May and November), the Ugandan Wildlife Authority discounts the price and a local tour company has capitalised on this to offer a three-day gorilla tracking safari with a permit for a third of the usual price. Guests stay at a lodge – owned and recently renovated by Matoke Tours – overlooking the spectacular Lake Mutanda and the volcanoes of the Virunga Mountains, where they enjoy good quality food and en suite accommodation. With the safari including two travel days, travellers will track through the Bwindi Impenetrable Forest until the mountain gorillas are located, after which the group will spend one hour with the gorillas.
• +256 312 202 907, matoketours.com. Tours cost $895pp during April, May and November, including transport by road from Kampala, two nights accommodation, full board while at the lodge, a day of gorilla tracking and gorilla permit; minimum group of four but the company will match you with other travellers
Ten-day camping adventure in Kenya's dramatic north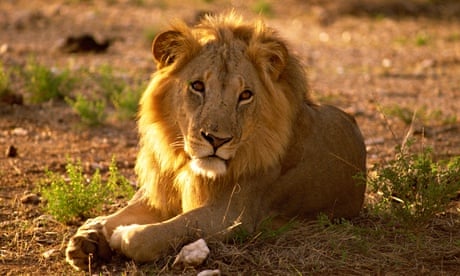 Get off the beaten track with this 10-day camping safari that takes in a wide range of Kenya's impressive wildlife and breathtaking landscapes, including Africa's second highest mountain (Mount Kenya) and the world's largest desert lake (Turkana). After travelling overland to the Ol Pejeta conservancy in the foothills of Mount Kenya, the safari stops at the semi-arid Samburu national reserve, which plays host to all three big cats – lion, leopard and cheetah –as well as elephants, buffalo and hippos. Crossing volcanic terrain and the baked earth of the Chalbi desert, travellers spend two nights at Lake Turkana – a world heritage site that featured memorably in the film The Constant Gardener. Heading south once more, an afternoon camel safari in the foothills of Mount Nyiro is followed by a stop at Lake Baringo, renowned for its birdlife, as well as hippos and crocodiles. Accommodation is basic, in dome tents, and much of the driving is off-tarmac: which means it's not for the faint-hearted, but this safari takes in some of Kenya's most unforgettable regions.
< span class="bullet">• +254 731 309 513, gametrackersafaris.com. $1,315pp, including all park fees, transport from Nairobi with driver-guide, camping equipment (dome tents and foam mattresses), all food (prepared by a cook travelling with the group) and selected activities
Explore the Serengeti and the Ngorongoro crater, Tanzania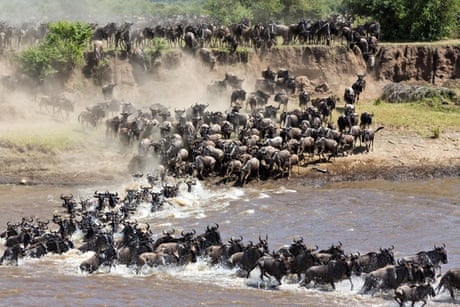 A safari in the Serengeti is a bucket-list aspiration for many, which means that most tour packages to this game park push the definition of "affordable". Nevertheless, the expansive savannahs and woodlands here are home to incredible wildlife spectacles, especially during the famous wildebeest migration, when up to two million animals are on the move (it is expected to take place from July onwards this year). All of the "big five" are here, acting out their impulses with National Geographic-style theatricality, as safari van passengers stare agog. This four-day camping safari includes multiple game drives and a visit to Ngorongoro crater, the three-million-year-old extinct volcano that herds of tourists descend into to see herds of wildlife on the crater floor.